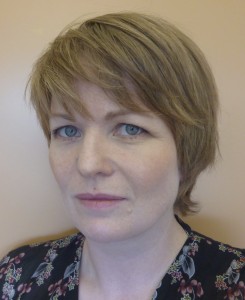 Research interests
I am interested in how variation in selection pressures forms spatial and temporal patterns in life-history traits of animal populations. I work on adaptation along climatic gradients, human-induced environmental stress such as altered climate and pollutants and harvest-induced evolution in exploited marine species.
Google scholar profile
Orchid profile
Short CV
Senior researcher (Jan 2016 – present).
Coastal Zone Research Team, Novia University of Applied Science, Raseborg, Finland
Senior researcher (Mar 2013 – Dec 2015).
Aronia Coastal Zone Research Team, Åbo Akademi University & Novia University of Applied Science.
Assistant professor (Oct 2008 – Dec 2013).
Department of Ecology, Swedish University of Agricultural Sciences, Uppsala, Sweden.
Leverhulme Visiting Fellow (Feb 2009 – Jan 2010)
Biological and Environmental Sciences, University of Stirling.
Marie Curie Post-doctoral Research Fellow (March 2006 – Sept 2008).
Fisheries Resources Department, Ifremer, Port-en-Bessin, France.
Post-doctoral Research Assistant (Oct 2004 – May 2005).
Zoology Museum, University of Zürich, Switzerland.
PhD in population biology (Mar 1998 – Mar 2003).
Department of Evolutionary Biology, Evolutionary Biology Centre, Uppsala University, Sweden.
MSc (Jan 1996 – Jan 1998).
Department of Zoology, Norwegian University of Science and Technology, Trondheim.